The 2022 Subaru Love Promise Customer and Community Commitment Award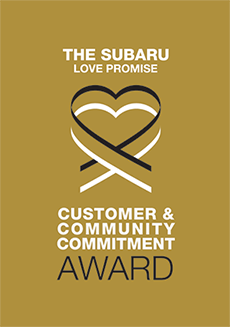 We've been nationally recognized for our dedication to our customers, our community, and the Subaru Love Promise.
We're honored to receive the 2022 Subaru Love Promise Customer and Community Commitment Award. This award nationally recognizes elite Subaru retailers who provide an exceptional customer experience at every interaction with Subaru. These retailers have also demonstrated an outstanding commitment to supporting passions and causes in their local communities in important areas such as the environment, community, health, education, and pets.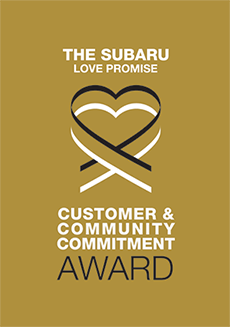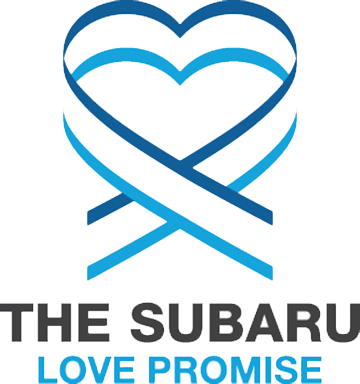 What is the Subaru Love Promise?
Subaru and our retailers believe in making the world a better place and the Subaru Love Promise is our vision of respecting all people. This is our commitment to show love and respect to our customers and to work to make a positive impact in the world.
How is Rogers Subaru dedicated locally to the Love Promise?
Rogers Subaru is committed to giving back to the communities that have given so much to us. Sharing the Love goes beyond our commitment of outstanding service to our customers. As a local, family owned retailer we feel it is our obligation to Share the Love, through the partnerships with great charitable organizations of the Quad-Cities and surrounding areas, and the dedication of Rogers Subaru employees. Giving back is easy, and its the right thing to do. Leaving a positive mark in the lives of others in our community, is our Love Promise.
Lewis-Clark Animal Shelter, Helping Hands Animal Rescue
Perfect Attendance Spells Success on the Palouse
Lewis Clark Valley Boys and Girls Club, LC Valley Special Olympics
Idaho Food Bank, Jackson Baldwin Foundation, Tinas Hope for the Cure
Love Promise Stories from Rogers Subaru
Subaru and Rogers Subaru believe in making a positive impact on the communities in which we live and work. We uphold that belief through our Love Promise Community Commitment. Every month, we select inspiring stories from customers and partners from around our area who strive to support our collective commitment and feature them here
Employee goes above and beyond his job duties! - Tara D
Corey Delp. A man I never met before, but after today, I will never forget him. When a stranger performs a random act of kindness, they should be thanked. But when a complete stranger takes the time to follow you for blocks, to go out of his way to help you....they deserve public recognition. This young father was behind my car while I was driving my granddaughter (who is autistic) to go to the hospital. Unbeknownst to me, she was throwing things out the window of the car, french fries and a soft drink. However, he also saw her throwing out each of her shoes and then.....my big floor mat! As often as I glanced back at her in my rearview mirror, I didn't see any of this going on but he did. He followed me for blocks and at first I thought I had caused a road rage incident but when I finally stopped in the hospital parking lot he rolled down his window and asked me if I knew what the child in the backseat was doing?! I started to cry and explained to him that she was autistic and I apologized for the incident. He asked if I was going to be at the hospital for awhile and if I had a cell phone in which he could contact me. Corey went and retrieved the items that were tossed out the window. When he returned with her shoes and my floor mat, I cried again. It had been one of the worst weeks of my life, family members in crisis, lots of emotions. But suddenly a splash of joy and sunshine brightened my day and made my heart light! I just had to give him a big thank you and recognize COREY DELP from Rogers Subaru here in Lewiston, Idaho. Not only did he go back and get some things for me, but he himself was on his way to a softball game and had a three-year old in his back seat who was crying. I'm so thankful for people like Corey from Rogers Subaru. It makes one still have faith in the kindness of humanity. Thank you! Jennifer Hunt Menengas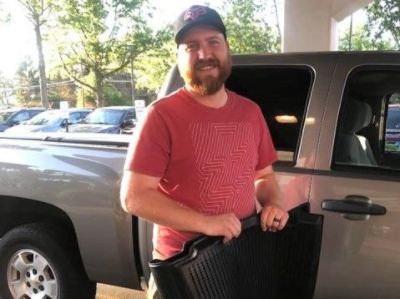 ---
New adventures await..... - Becky S
Grateful for Rogers Subaru & #subarulovespets! During October 2022, over 60 animals were adopted and found their new forever homes! It is through the generous support of Rogers Subaru that the shelter has seen a continued increase in community awareness. Rogers Subaru's partnership has included shelter animal pet adoption promotions, pawsome advertising and continued monetary support for the Lewis Clark Animal Shelter. In May 2022, LCAS received 18 dogs from a hoarding situation. While at the shelter many had puppies, bringing the case number to almost 30! The dogs had only lived inside and were only around their owner. When arriving at the shelter they began to experience many new things ~ playing in the water, being outside to watch the birds and feel the breeze. It took time for them to be confident and become what a dog should be. While most of the dogs from the case had been adopted, a few remained by October. One day a lady arrived who was interested in Frank. Frank was one of the shyest of the bunch. He was an observer, a quiet watcher. She adopted him and off he went to his new home. Little did he know that adventure became even more than he could ever dream of. By the end of October, he was transferred to a trainer who along with two other dogs headed out for a cross country trip! Our precious Frank experienced his first Halloween with costume and was able to see Niagara Falls with his new pack! A pup who only saw a corner of a home for much of his life has now experienced more than we could ever imagine for him. This is why we do what we do at LCAS and why we continue to be grateful for the continued support from Rogers Subaru! The LCAS staff continues to promote our Fear Free Shelter approach and provide the best care for the animals that come through the shelter doors. Every animal deserves to be loved. The Lewis Clark Animal Shelter's mission is to promote the humane treatment of animals, prevent cruelty to animals and provide education to enhance the human-animal bond and to end pet over-population through an aggressive spay/neuter campaign. www.lcshelter.org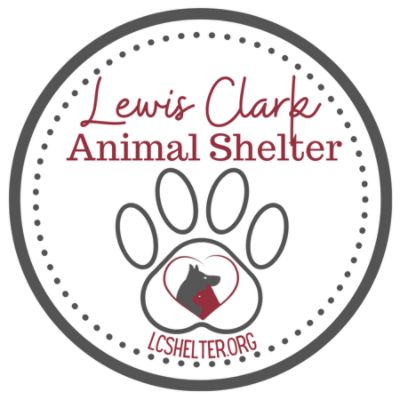 ---
4h Auction raises huge sum for Local Youth - Bryson S
It most rural communities the highlight of the year for many local youth is the 4H sale and auction. Jr high and High school 4H students invest countless time and their own funds to raise their livestock to maturity in time for the annual sale. One local 4H student had a different plan this year, which caused an unprecedented outpouring of support from the local community. 18 year old Bryson Stein decided to do something unique with his pig Cabala at the 2022 Asotin County Fair 4H livestock auction. He announced he would be donating half of all of the proceeds to a cancer research charity in honor of the teens own battle with cancer. Bryson was first diagnosed with Synovial Cell Carcinoma at the age of 13. After countless rounds of chemo, radiation and surgeries, he is still fighting and living with cancer every day. When the bidding started the crowd bid vigorously in support of the teen. The price seemed to stall for a moment around $40 per pounds -- which would have been an amazing value on its own for a 240 lb pig -- but then more bids started coming in. At around $50, members of the crowd began applauding the bidders for their generosity ... but then the offers really went crazy. The price climbed to $100 per pound, and then, in the space of just a few bids, leaped to $300 per pound. With everyone in the arena on their feet and clapping, the four bidders who had been battling decided to go in together and bought the pig for $400 per pound, raising over $95,000 for Bryson, his family and Cancer Charities. The winning bidders were Ryan Rogers of Rogers Subaru, Dan Anderson of Dan Anderson Construction; Case Stedham of Western Construction; and Gary Peters of Peters & Keatts Equipment Ryan and Rich Rogers of Rogers Subaru have been steadfast supporters of the 4H auction for decades, however this year provided an opportunity to do a little bit more. Help an outstanding young man and his family within our rural community, while also helping support the fight against cancer. Link to Bryson Steins story https://klewtv.com/news/local/community-heroes-the-stein-family-redefining-the-word-strength https://lmtribune.com/northwest/asotin-teenagers-pig-sells-for-95k-at-fair/article_eefbc034-c481-11ec-b7b8-53a50ff60efd.html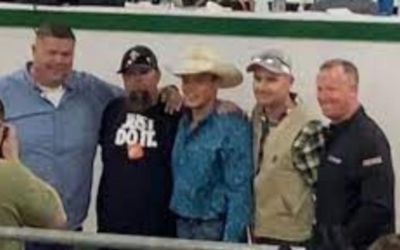 ---
Grateful Paws - Becky S
Through the Roger's Subaru October Pet of Week Promotions #subarulovespets we were able to highlight several of our adoptables waiting for their furever homes at the Lewis Clark Animal Shelter. During the month of October, LCAS had the privilege of adopting out the following: 22 Dogs, 54 Cats from Foster Kittens - Older Household Cats,and our 18 Barn Buddy, Working Cats. Through our clinic services at LCAS, every animal available for adoption at the Lewis Clark Animal Shelter has been vaccinated, spay/neutered, and microchipped prior to adoption. We have a growing foster kitten program, FearFree Shelter enrichment program, and P.A.W.S. Dog Training partnership with ICIO inmate program. Zelda, a one year old Shepherd mix is one of our underdog stories this year. She is an awesome dog who truly prefers to be with humans only. She was a graduate from our 8 week partnership program through our local prison training program. Zelda struggled being around other animals. Finding the right home for her was very difficult, she had several overnight tries in different surroundings and households. She finally found a new place to call home. We are thankful for owners who are willing to work with our underdogs, give them the attention and care they deserve. Nikki, 10 year old Senior Dachshund who was brought into LCAS with another younger Dachshund after his owner passed away. When they were put up for adoption the younger Dachshund Rusty was right away. A week later a couple came in to meet Nikki. They instantly fell in love with him and the rest is history. He is famous now with his own Instagram @sirnicholasfernald1st and enjoying new adventures. Senior pets are the best and truly an inspiration as a "Love Promise" story. The LCAS staff continue care and provide the best care for the animals that come through the shelter doors. Every animal deserves to be loved. The Lewis Clark Animal Shelter's mission is to promote the humane treatment of animals, prevent cruelty to animals and provide education to enhance the human-animal bond and to end pet over-population through an aggressive spay/neuter campaign. www.lcshelter.org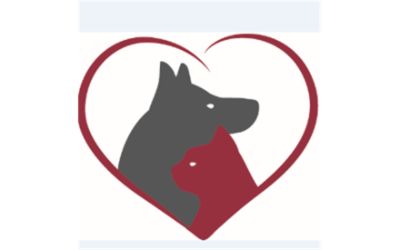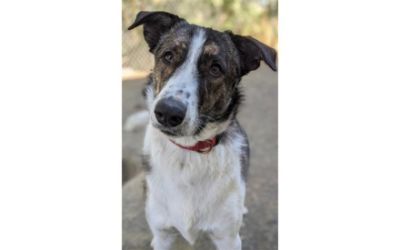 ---
Continued service well after the sale - Julie F
This is a continuing stroy from my original letter I sent about my experience with Rogers Subaru in Lewiston Idaho, and with one of your salesmen at the dealership. We purchased a 2021 Subaru and were very surprised when the salesman, Brian Adams, made us homemade chocolate chip cookies from his grandmothers recipe, which by the way, were the most delicious chocolate chip cookies we have ever ate. The purchase of this Subaru was a few months ago. We came back today to talk to Brian about a scratch on our car-he knew we were coming-guess you the reader can probably continue the story by yourself. When we walked in guess what was waiting for us? Warm, homemade chocolate chip cookies!!! Talk about continuing service. This great service continues well after you purchase. Unbelievable. What dealership, whether it Subaru or any other continue this kind of service with the customers? Do you think we tell others? YOU BET WE DO!!! This dealership seems to us to be so much more than a car dealership, but more like a family. Go in to talk about your vehicle, you visit like old friends. This Dealership from the top boss down, everyone is so friendly and helpful. Brian and all the employees need a commendation from the Subaru Manufacturer and recognition from you for being an outstanding "family" dealership. Be proud of this group of super employees-they are beyond what is expected, and beyond the norm. Thank you for having such a great group of employees selling your vehicles-We love our Subaru too, its a great vehicle. Julie Fricke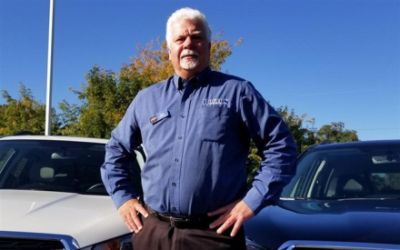 ---
Not All Heroes' Wear Capes - He saved my life! - Heather R
He saved my life! What would you say if I told you that your life could depend on what car salesman you go to? So much more goes into buying a car than just picking out the most flashy model. I'm not someone who thinks about anything more than the color and features when picking out a car. THANKFULLY I bought my car from Justin Davenport at Rogers Subaru in Lewiston, Idaho. He knows I have a daughter and made sure that I bypassed cars with low safety ratings. He found me a car perfect for my daughter and I. Several months later I got hit by a speeding truck hauling 5 tons of hay. My car was picked up, spun, dragged 500 feet and ripped open going 65 mph. Thankfully I was unharmed. If Justin had let me buy the first car I looked at I would have been DEAD. Make sure you buy your cars from someone who cares. Your life could depend on it. MINE DID! I highly recommend seeing Justin Davenport for all your car purchases.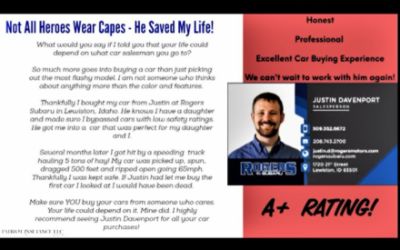 ---
Rogers Subaru helps Refill Area Food Banks - Corey B
In November 2020 Rogers Subaru was proud to join the Annual Hometown Business Food Drive. A service special was set up offering discounted services to customers willing to donate canned good and other non-perishable items. Customers and staff alike helped gather food items to be donated to 3 local food banks, Community Action Partnership, The Asotin County Food Bank, and the Palouse Cares program. This is the 5th year of the Community Business Food Drive and Rogers Subaru's first year joining in the effort. It was a record smashing performance. All told 9,542 lbs. of food and over $1,000 in cash donations were collected by dozens of community businesses. That represents almost 7000 lbs. more food donations than this drive has ever previously produced. Although Rogers Subaru was not the top donation getter, the bar has been set and being #1 is our goal for the 6th annual drive. A huge thank you goes out to our generous customers and staff who were involved. In difficult times such as these, community support and a true common goal of the local businesses to help, is more important than ever. Rogers Subaru was honored to be involved and will continue to be for years to come.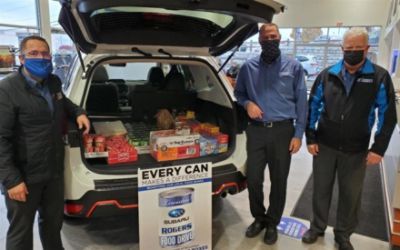 ---
Thankful Paws - Becky S
When you adopt from a shelter, you are truly saving a life! Many of the animals that come into the shelter have not had a fair chance at life, and they deserve just that. Some animals are unable to be cared for by their owners and need a new home. Every animal available for adoption at the Lewis Clark Animal Shelter has been vaccinated, spay/neutered, and microchipped. This October 2020 the Lewis Clark Animal Shelter was fortunate to find loving homes for 10 dogs, 51 household cats and 26 barn buddies-working cats. Through everything that our community has been going through over this year, adopters continue to open their hearts and make a difference in the lives of our shelter dogs and cats. A Labrador/Shephard Mix named Chewy was one of the shelter animals adopted in October. Chewy was first adopted through the shelter in January 2018. Unfortunately, he came back in as a stray this year. Sadly, his owners could not afford to take care of him. Chewy went through the usual 7-day legal hold period and then the shelter staff assessed him. During his aggression assessment staff discovered that he had extreme food aggression. To work with Chewy, staff members participated in a food behavior modification plan twice a day for Chewy for roughly a month. He was a quick learner and aimed to please. Chewy quickly excelled in the program and after staff members felt confident, he went up for adoption. A few days later, a young woman and her friend came out and met Chewy. She participated in doing his food modification plan and was immediately struck by his willingness to learn and how smart he was. After talking it over, she adopted Chewy! Chewy found a loving home with someone who was able and willing to continually work with the issues he presented. The LCAS staff continue care and provide the best care for the animals that come through the shelter doors. Every animal deserves a loving furever home. We are grateful for the ongoing support shown through Roger's Subaru and Subaru's love for animal rescues. October Pet of Week Promotions provided by Roger's Subaru, the adoptable paws at the shelter were spotlighted and adopted! How exciting for those animals and appreciate all the support from our local Rogers Subaru family! The Lewis Clark Animal Shelter's mission is to promote the humane treatment of animals, prevent cruelty to animals and provide education to enhance the human-animal bond and to end pet over-population through an aggressive spay/neuter campaign. www.lcshelter.org All for the paws ~ Becky Sturmer, Development Director Lewis Clark Animal Shelter giving@lcshelter.org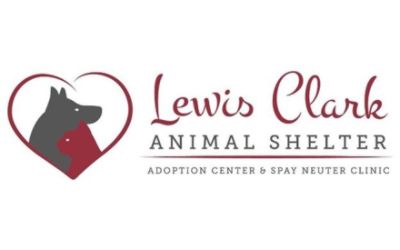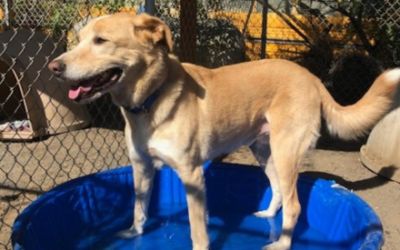 ---
Rogers Subaru cares about CTE - RYAN R
Rogers Subaru is proud to sponsor the Lewis-Clark State College Schweitzer Career Technical Education Center, supporting continuing education of graduating high school seniors and adults. Rogers Subaru is donating $50,000 as well as supplies which include training aides, vehicles, tools, technology, curriculum, and courses, as well as enabling students to work directly with our dealership through internships. By working hand in hand with the automotive center, we are helping to produce highly trained individuals to work in the automotive and trade industries. The Service and Parts management staff at Rogers Subaru has also become involved with the board of education at Lewis Clark State College as well as regional high school boards, in order to help guide curriculum, to better prepare students for the work experience they will need when entering the automotive field. Rogers Subaru is also proud to announce they have established a $2000 scholarship program to the Lewis-Clark State Auto Mechanics Technology and Collision Repair programs. Rogers Subaru believes in higher education and giving back to the communities we serve. "If we can help the students grow in their degree, everyone in our community benefits," said Ryan Rogers, owner Rogers Subaru. Rogers Subaru awards these Automotive Technology scholarships annually, which were established to support local high school students entering college, with plans to pursue a certification or degree in auto mechanics technology or collision repair technology at Lewis-Clark State College. Last week, representatives from Rogers Subaru were able to attend the ribbon cutting ceremony for the LCSC Schweitzer CTE Center. We are excited about the opportunities for students to learn about various high-tech vehicles in this new state of the art training facility.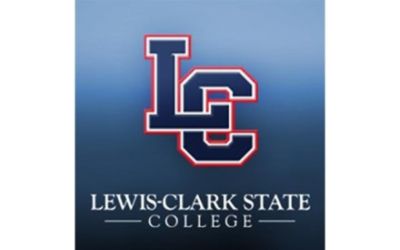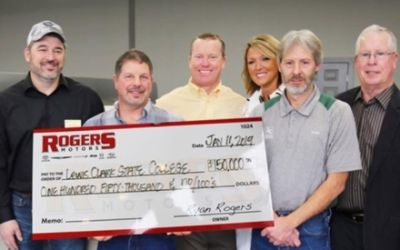 ---
My Subaru Goes With Me Everywhere - Tara D
From the canola fields near Cottonwood to the snowy roads and mountains of Bovill, Idaho, my Subaru Crosstrek takes me wherever I want to go!!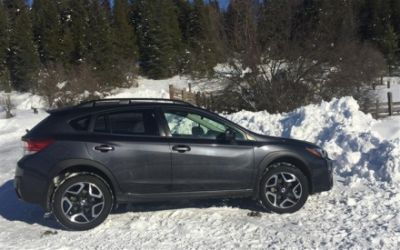 ---